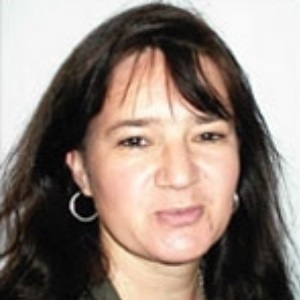 Nathalie Mitev a été professeur associé à la London School of Economics, Information Systems and Innovation Group à la faculté de management durant 17 ans. Auparavant, elle a été professeur à Salford University à Manchester et à City University Business School (aujourd'hui Cass Business School) à Londres.
Ses travaux de recherche portent sur les aspects organisationnels des systèmes d'information et des technologies, en particulier d'un point de vue sociologique et politique. Elle est reconnue pour sa capacité à mettre en œuvre des travaux de recherche qualitative approfondis, poser des questions d'ordre critique et rendre accessibles ces approches dans le monde de la recherche des systèmes d'information et des organisations.
Ses publications scientifiques portent sur le thème du management (par exemple : Journal of Management Studies, Management Learning, Personnel Review, Culture and Organisation) et des systèmes d'information (European Journal of Information Systems, Journal of Information Technology, Information Technology and People, The Information Society, Information Technology for Development). Elle a été 'track chair' pour ICIS et co-présidente de la conférence IFIP8.2. Elle a co-édité les livres Materiality and Space, Materiality and Time, Materiality and Regulation, Materiality and Managerial Techniques publiés par Palgrave Macmillan, des publications basées sur une série d'ateliers de travail 'Organizations, Artefacts and Practices' qu'elle a co-créés.
Elle est aujourd'hui professeur-chercheur associé à l'université Paris-Dauphine et à King's College Londres, et a aussi été professeur visitant à l'université de Poitiers, l'université de Grenoble, l'Ecole de Management Strasbourg, Munster University, Aarhus University et Fundação Getulio Vargas Sao Paulo. Elle organise des ateliers pour doctorants sur le sujet des méthodes de recherche qualitatives dans le domaine du management et sur comment écrire et publier une thèse.
Elle enseigne le management des projets et de la technologie aux étudiants de niveau doctorat et master.