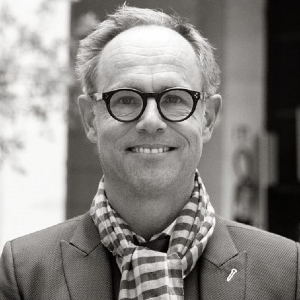 Lars Meyer-Waarden ist Doktor der Betriebswirtschaftslehre und Professor an der Toulouse School of Management der Universität Toulouse Capitole. Dort leitet er das Triple-Diplom-Programm Master 2 International Marketing of Innovative Technologies/MBA Assumption University/MSc Betriebswirtschaft Ingolstadt School of Management.
Seine Lehr- und Forschungstätigkeit konzentriert sich weitgehend auf das Customer Relationship Management: Längsschnittliche Kundenbindung, Kundenbindungsprogramme, Customer Lifetime Value, transformative digitale Dienste und das Internet der Dinge zur Steigerung des Wohlbefindens von Verbrauchern, Big Data und dessen Auswirkungen auf die Unternehmensleistung und wahrgenommene Einmischung.
Als Autor mehrerer Bücher, die zweimal von der FNEGE (Fondation nationale pour l'enseignement de la gestion des entreprises) als "Bestes Managementbuch" ausgezeichnet wurden, hat er zahlreiche Artikel in renommierten Zeitschriften veröffentlicht, darunter New York Wall Street Journal, Journal of the Academy of Marketing Science, Journal of Retailing, Journal of Business Research, Recherches et Applications en Marketing, Technological Forecasting and Social Change, International Journal of Electronic Commerce, Journal of Marketing Management, European Journal of Marketing, Journal of Retailing and Consumer Services, Journal of Service Marketing.
Seit mehreren Jahren ist er Gastprofessor an der Assumption University in Bangkok, der Economic University Saigon, dem Karlsruhe Institute of Technology in Deutschland, der University of South Australia in Adelaide und der Aarhus Business School.