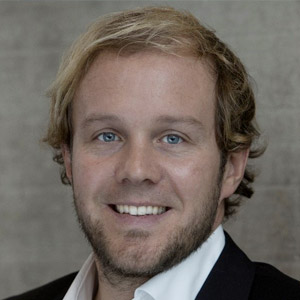 Originaire d'Allemagne, Andreas Kallmünzer est Professeur en entrepreneuriat et en management stratégique à Excelia Business School depuis 2019. Titulaire d'une Habilitation à diriger les recherches (HDR) et d'un Doctorat en gestion d'entreprises obtenu à l'Université d'Innsbruck en Autriche, il a effectué de nombreux séjours de recherche dans des écoles de commerce et universités internationales, notamment à l'Université de Californie du Sud (États-Unis), à la Jönköping International Business School (Suède), à l'Université du Queensland Business School (Australie) ou encore à l'Université de Cadix (Espagne).
Avant sa carrière universitaire, il a travaillé pendant plusieurs années en tant qu'entrepreneur dans l'industrie du tourisme. Il est affilié au centre de recherche sur le tourisme de l'Université d'Innsbruck et au Travel and Tourism Research Association (TTRA) Europe.
Ses thématiques de recherche concernent les attitudes entrepreneuriales, les entreprises familiales/PME, la RSE et le management du tourisme. Il a publié plus d'une vingtaine d'articles dans des revues scientifiques internationales de renom telles que Tourism Management, Journal of Business Research, Journal of Family Business Strategy, International Journal of Hospitality Management, International Journal of Contemporary Hospitality Management et Journal of Sustainable Tourism. Il co-édite par ailleurs des numéros spéciaux de revues et d'actes de conférences et est membre de comités de lectures auprès de plus de 30 revues, conférences et ouvrages.